A clear, visual chart of ticketing prices for Deaf patrons should be made available on your website and be displayed at the box office ticket booth.
The ticket price charts including any special performance dates (such as DI performances and interpreted Post-Show Question & Answer Sessions) can also be distributed via email, and all social media as well as displayed along with the ASL vlog message.
You will want the navigation of your website to be visually intuitive with information on accessible performances easy to locate. Even if you expend much energy to engage Deaf performers and/or crew and/or make performances accessible via interpreters, surtitling, etc., ironically, if patrons cannot easily find the information on accessible performances on your website, then the performances are actually not accessible!
After putting much effort forward for your performances to be "inviting" to Deaf audiences you want to be sure that your "invitation" to the Deaf community is equally accessible.
This single page ticket price chart

 was created to communicate everything one would find on a Box Office information page, but in a more visual style. Symbols were used in order to indicate the different pricing levels (Adult, Senior, Arts Worker, Under 30). Finding appropriate symbols was a challenge as we did not want to use symbols that perpetuated stereotypes that you often see. Symbols were also included to indicate the different ways one could purchase a ticket (online, phone, in person) We also included details on methods of payments accepted (Mastercard, Visa, or/and American Express).[1]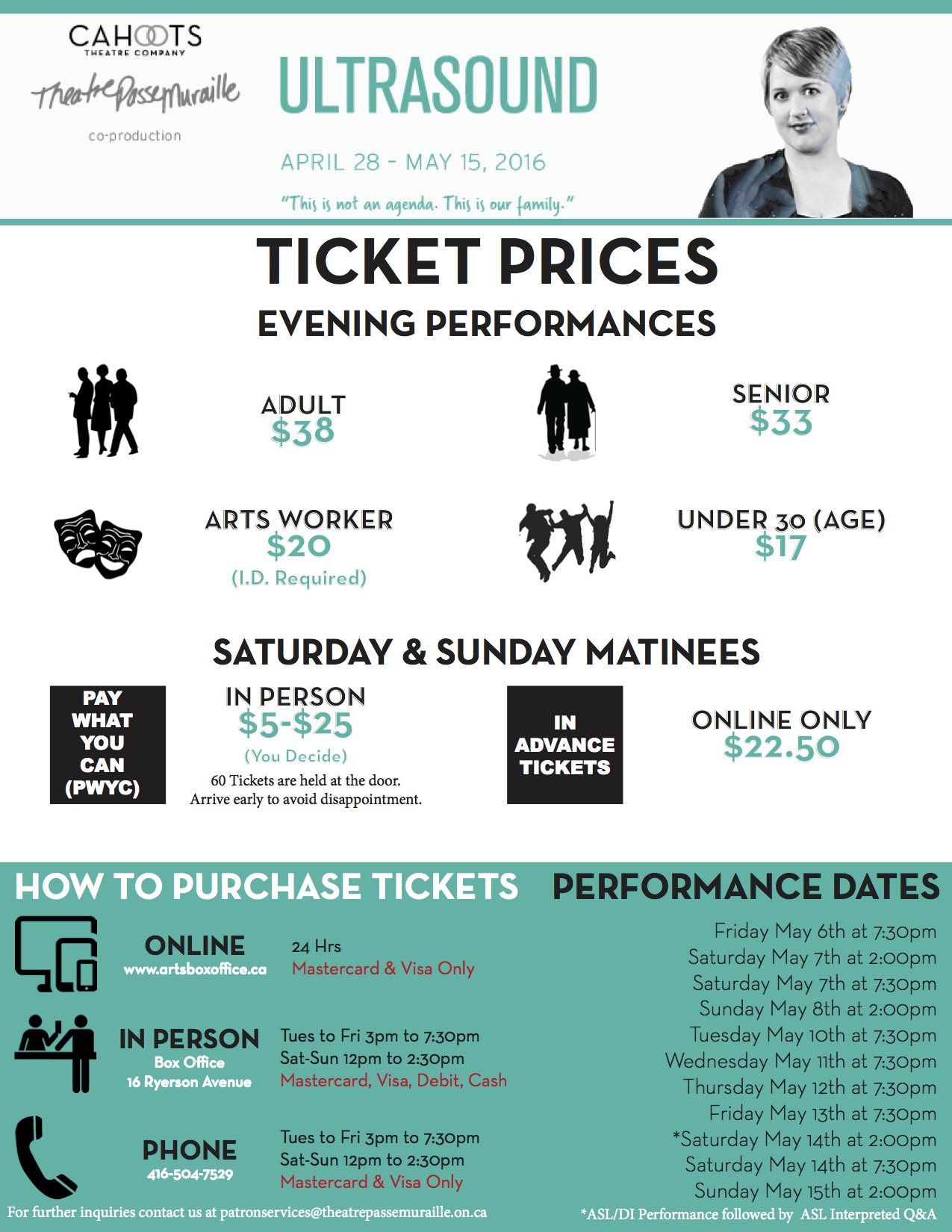 ---
[1] Ticket price chart description provided by Indrit Kasapi.