Context is everything. Coming to understanding each other's cultural context is the foundation to draw us close.
What is Deaf Culture?
People tend to be surprised to learn that the Deaf community represents a cultural group and frequently ask what constitutes Deaf culture? These questions are answered with a focus on language, values, norms, traditions and identity in the Deaf community, on the following link Deaf Culture FAQs.
As is true when working with any cultural community, positive collaboration depends on coming to know and appreciate the community as they see themselves. Within our own country we have many nationalities as well as many cultures that are not representative of geographic regions. In his book Far from the Tree: Parents, Children and the Search for Identity (2012), Andrew Solomon provides great insight into the experience of parents whose children have a different culture than their own, passed horizontally from peer to peer. He explores families with children representing many different cultural groups with horizontal heritage including children who are prodigies, transgender, dwarf, Deaf and others. As an example, 90% of Deaf children have hearing parents. Solomon turns to the question of parental acceptance of who their children are and ultimately takes the position that diversity is what unites us all – allowing each of us to be and express who we are is what makes us the same as we all wish to be appreciated for our individual gifts. That is what theatre is all about – expression of each individual's story and a coming together to share and learn from each other's unique experience and view of the world.
Often we are uncertain and find the new way of looking at the world confusing at first until we become comfortable with this new way as a way that is familiar to us. It is much like traveling to a place we have never been before. In working with the Deaf community as well as with other horizontal heritage communities, we become aware that cultural and language differences don't only take place when we show our passports and cross national boundaries.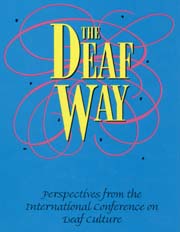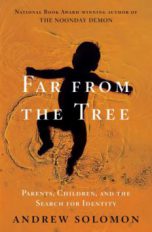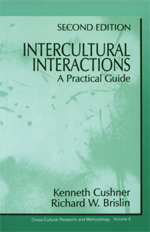 Following presentation at the historic International Conference on Deaf Culture, Deaf Way I in 1989, when more than 6,000 people from around the world met at Gallaudet University to celebrate Deaf arts and Deaf life, Richard Brislin and Kenneth Cushner published a second edition of their book, Intercultural Interactions: A Practical Guide (1996) in which they include Deaf culture as they explore cross cultural interactions. The authors describe 18 themes that emerge when we step out of our comfort zone initially to learn about another's culture. Brislin and Kushner group these themes into three headings: "People's Intense Feelings", "Knowledge Areas" and "Bases of Cultural Differences". A summary of these themes can be downloaded here 

. The themes have been related to common Deaf and hearing cross-cultural interactions based on research by Anita Small and Joanne Cripps and were presented in a workshop by External Deaf Consultant, Joanne Cripps for initial introduction of staff at Cahoots Theatre and Theatre Passe Muraille to Deaf culture.
Cross Cultural Interaction Training Video – Joanne Cripps